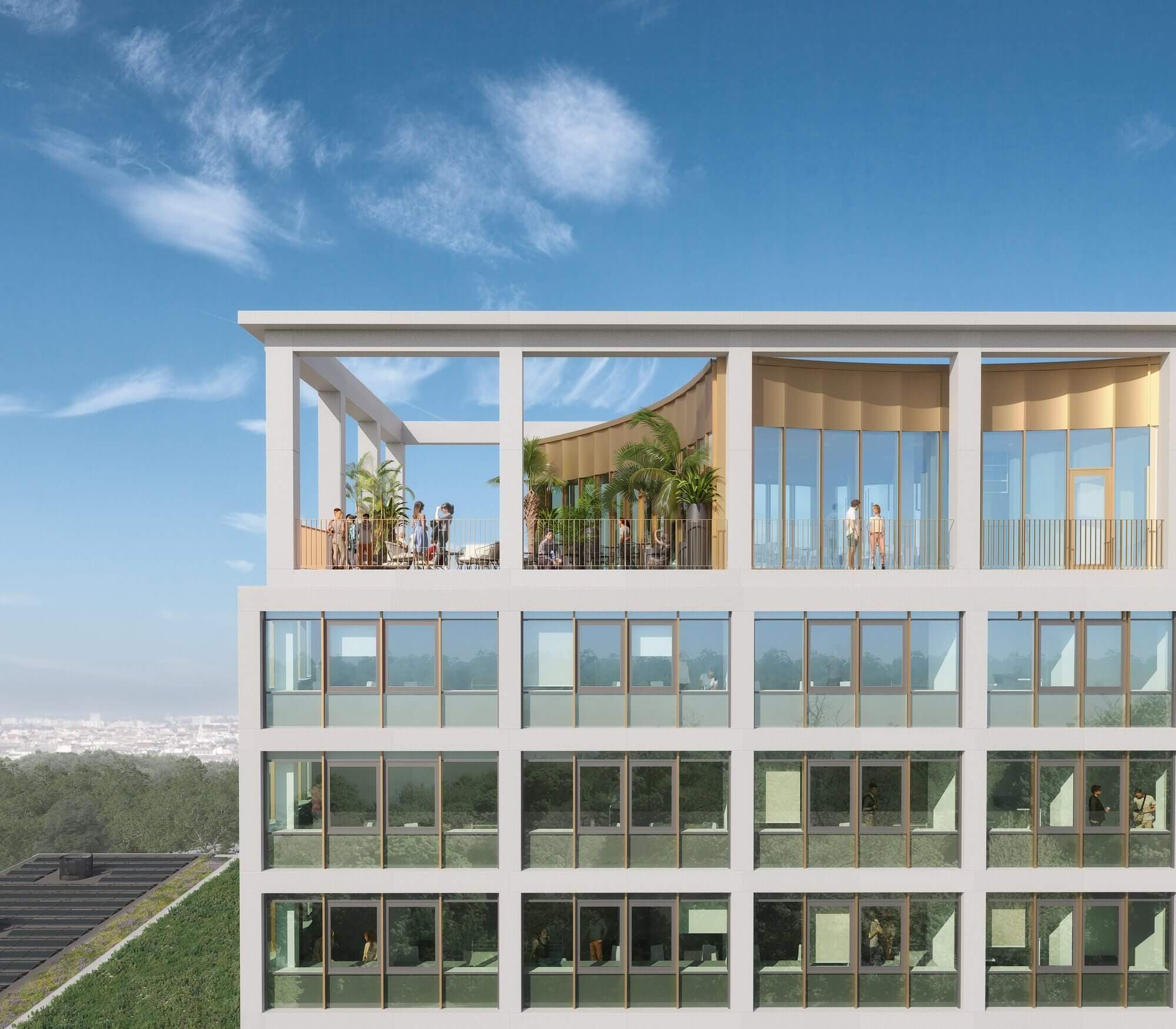 Our Involvment
Sustainability Consultancy (LEED)
Equinox Team
Bálint Bakos, Bayan Nasri, Balázs Fürtön, Worood Shbeikat
General Constructor
Market Építő Zrt.
Corvinus Campus is a major university building renovation project in the heart of Budapest on the southeast slope of Gellért hill. The existing building structures are kept while the entire building is going through a deep refurbishment and revitalisation.
The scheme is aiming to achieve a LEED Gold certification, for which Equinox is providing professional services, including daylight simulations following the IES-LM-83-12 standard, detailed energy modelling according to ASHRAE 90.1, and the dynamic weather-based performance analysis of on-site renewable energy.
The new building envelope features increased air tightness and thermal insulation, as well as a triple glazed aluminium curtain wall system with operable windows and automated external blinds.
The complex MEP system features ground source heat pumps providing space heating and cooling via radiant ceilings and fan coil units. Air source heat pumps provide ventilation air conditioning via the air handling units, and gas boilers supply domestic hot water and auxiliary heating.