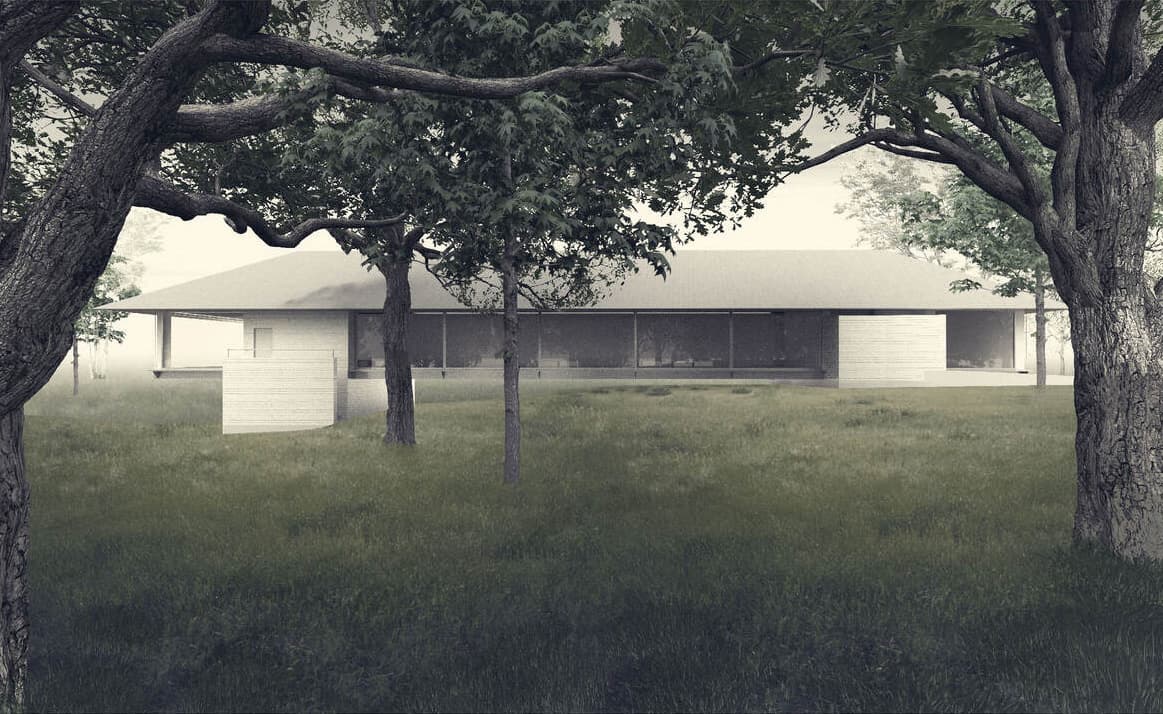 Our Involvement
Architectural Design (Stage 0-2) / Sustainability Consultancy
Equinox Team
Bálint Bakos, Lilla Lapinskas
Somogytúr is a small town in Somogy county, south of Lake Balaton in Hungary. The environment is characterised by a scenic environment of rolling hills, vineyards, forests, fields, as well as village church towers serving as landmarks.
The site is a one-hectare wonderful meadow-like area with century-old trees across its entirety, sloping down towards a creek and farmlands towards the west. It is situated in the centre of Somogytúr and once formed the property of the painter Lajos Kunffy's family, alongside farmlands in the extent of 500 hectares. The painter's house (Bosnyák kúria) and workshop (Kunffy műterem) are two remaining monuments, which serve as a museum, introducing the painter's life and works to the public.
The Client's goal is to protect and preserve the existing buildings, improve the exhibition to a professional level by some of the best curators in Hungary. Additionally, a new community building is envisaged that would host temporary exhibitions of the contemporaries of Kunffy, as well as regular events and programs to the people of Somogytúr and surrounding areas - a bold experiment to revitalise an ageing community.
The design involves the analysis of multiple conceptual directions: a.) 500 sqm new exhibition-community space alongside the northern plot boundary; b.) 1500 sqm exhibition-community-hotel space alongside the south boundary of the plot; c.) 250 sqm multi-use exhibition-community space alongside the north plot boundary with an additional outdoors event space. After concept design, the smallest program (c.) prevailed and is waiting to continue upon available resources.
The architectural language is subtle and elegant, working with nature and the landscape, inspired by architects like Giorgio Vasary, Frank Lloyd Wright, or Kengo Kuma. Sustainability and environmental design played an inherent part of the concept, using natural elements (trees, light, air, geothermal energy, sun), blurring the boundaries between inside and outside, minimising energy demand, allowing abundant natural daylight in spaces yet protecting the artworks from direct sunlight, supplying energy in the most efficient renewable way, as well as using rainwater and groundwater were core concepts.